Risa Shimoda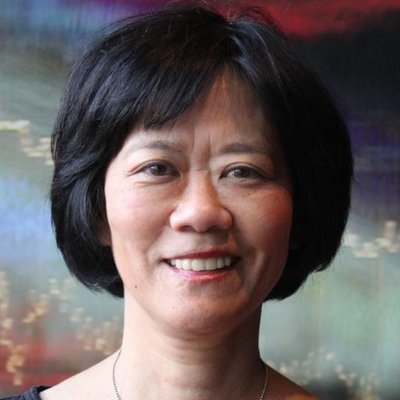 Risa Shimoda is a Stanford University-educated product design engineer turned stakeholder choreographer for businesses and organizations through The Shimoda Group. She trained as a consumer products marketer at Procter & Gamble, M&M/Mars and Coca-Cola USA before directing marketing, sales and product development for kayaks and paddlesports accessories at Perception, the world's largest kayak manufacturer. She has served twice as Executive Director of American Whitewater, initially helping the nationwide river advocacy group grow from a dwindling core of about 30 members to thousands of members today. In this role, she represented river users in the relicensing of hydropower projects and pursued the right of public access on precedent-setting cases. She pioneered corporate support for AW and developed its first event-based business model for what is still the largest river-based fundraising event in the United States.
Risa contributes to engineering design solutions for river restoration and enhancement projects. She organizes and facilitates public meetings, serves as the stakeholder liaison, and helps project advocates develop funding strategies and plans. As Executive Director for the River Management Society, has transformed an organization and program designed by and for federal and state agency staff into one that provides products and services for private industry, educators, river trails and watershed professionals and the stakeholders they serve. For the RMS, she coordinates national symposiums and regional workshops.
Risa has also spearheaded new programs that include:
A River Studies and Leadership Certificate offered at seven colleges and universities

A national geospatial database of U.S. rivers that allows the public to "shop" for a wild and scenic, whitewater, or water trails experience

Handy reference summaries of complex hydropower licenses for use by lay/stakeholder personnel

Training for advocates and managers of national Wild and Scenic Rivers and practical, easy-to-use water trails tools and best practices.
Risa also helped found the Cross Watershed Network, an innovative collaborative of watershed partnerships that facilitates peer learning among watershed practitioners.
Projects
River Management Society Symposiums and Workshops (2011-2017): Educates audiences about academic innovation, best practices, policy, and legislation that guide and govern the health, management, and stewardship of rivers in North America.

River South Master Plan (January 2010): Client: Greenway Foundation, Denver, CO. Led the integration of recreation, water quality, trash cleanup, and safe passage for an eight-mile reach of the South Platte River flowing through the City and County of Denver.

Whitewater Courses and Parks Conference (2005, 2007, 2010): Co-produced conferences with the Professional Paddlesports Association to educate and network project managers utilizing case studies of US and international river restoration and redevelopment.

Nantahala Gorge Stakeholder Meeting and Charette (May, 2008): Client: Smoky Mountain Host. Organized, coordinated, and facilitated a workshop for business owners, landowners and local public officials.

Symposium on River Parks, Fish Passage and Dam Removal at the American Fisheries Society Annual Conference, San Francisco (September 2007): Developed the concept, recruited participants, and coordinated the development, submission, and presentation of technical papers.

Cohoes Falls Design Charette (March 2006): Client: Albany Engineering and Green River Power Authority. Recruited regional outdoor recreation specialists, coordinated plans, and facilitated the event on behalf of a hydro license intervener.
Risa chairs the USA Freestyle Kayaking Committee, the International Whitewater Hall of Fame Board of Governors, and chaired the Potomac Whitewater Festival for six years. She has helped teach whitewater boating to severely wounded veterans with Team River Runner for ten years. She has served on numerous outdoor industry and conservation organization boards from 1991 to the present, and has competed on the US Whitewater Freestyle Team at eight World Freestyle Kayaking Championships (1993-2015).
Publications and Press
Ms. Shimoda has published articles and been profiled for her work in Canoe & Kayak, Paddler, Kayak, Paddle Dealer, Paddlesports Business, Kayak Session, Southern Living, Blue Ridge Outdoors, Rapid Magazine, Paddlinglife, River Management Journal, and Outdoor Life Network. Events she has produced have been covered by The Today Show, The Washington Post, Washington Times, Washington DC's Metro Sports Gazette, World Kayak, Comcast, The New York Times, and USA Today.